August 19, 2022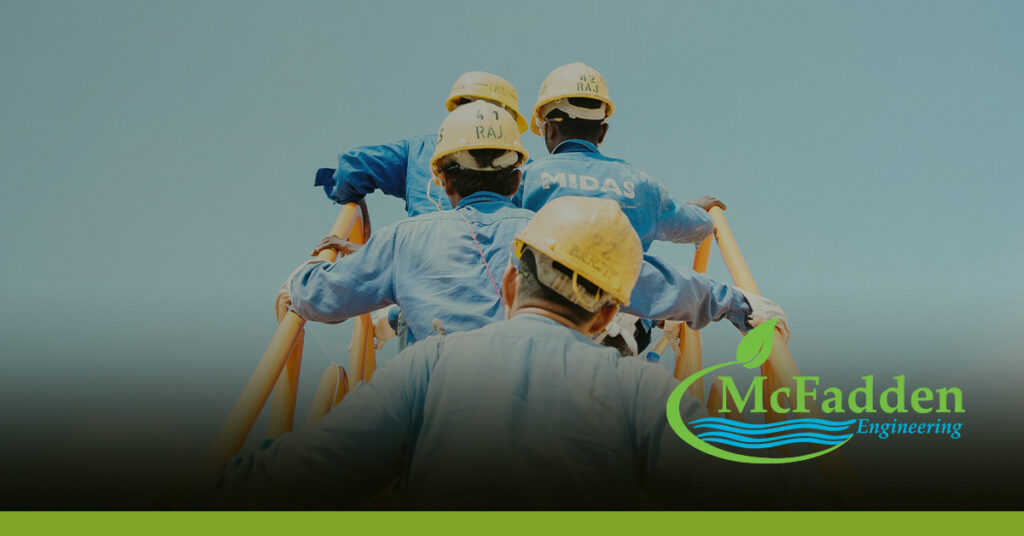 Why Strong Leadership Is Beneficial in Engineering Services
Strong leadership and leadership development have become increasingly urgent for organizations across multiple fields. To survive and thrive in the constantly changing, complex, and often uncertain environment and economic climate, companies depend on strong leadership from within their organization to push through challenging circumstances and meet the needs of their clients.
In the field of engineering, leadership skills are extremely valuable. Instilling these qualities can impact the current and future successes of the employees and organization. While engineers across multiple disciplines are known to be strong competitors in math and science, there are additional skills that are beneficial to becoming a strong engineering leader. We've outlined the top 3 most valuable leadership qualities for professionals in the engineering field and why these skills are essential to continued growth and success and are pursued daily by the McFadden Engineering team.
#1 Collaboration
Engineering is an intricate field with projects that often require more than one person to complete the job. For a leader in the engineering profession, it is essential to know how to manage a team or department and promote a positive atmosphere for collaboration. The goal is to have a team that can work together and get the job done. Collaboration between leaders and employees is crucial to the overall success of projects and the organization.
Our team at McFadden values client participation. Our client/ consultant relationship builds a partnership that ensures a specific and complete solution that is designed to meet the distinct needs of a client or project. We do this by viewing our clients as a partner and by making connections. We are always eager to interact with new clients and assist them in achieving their goals.
#2 Communication
Being able to effectively communicate goals and strategies with their team allows leaders to create a positive workspace for everyone. Strong communication skills are also beneficial to engineering leaders because it enables leaders to share highlights and successes with other members of the organization.
At McFadden, our team of professional engineers and professional geologists have a wide array of knowledge in the field. We ensure strong communication is upheld by maintaining mutually beneficial relationships with clients and ensuring that they remain informed throughout each phase of the project. When working with clients, it's imperative that leaders can communicate effectively and explain why certain strategies and solutions are being implemented throughout the project.
#3 Problem Solving Skills
Engineering is a discipline based on problem-solving and solutions. For leaders in engineering, utilizing problem-solving skills to tackle challenges from varying angles is vital for success. There are typically multiple perspectives to access a problem, but it is the job of the leader to investigate which solution is the most effective and for his or her team to succeed.
With a combined 120 years of experience, our team utilizes problem-solving skills to anticipate potential challenges and provide innovative solutions for our clients. Our goal is to work with our clients to provide environmentally sound solutions.
Strong leadership skills in engineering yield positive results for employees, organizations, and most importantly, clients. McFadden places a high value on instilling leadership qualities into our organization. Our leaders and team members consistently use collaboration, communication, and problem-solving skills to generate the best outcomes for clients. These leadership skills allow our team to succeed by helping our clients succeed.
Let us partner with you on your next project by contacting us at (251) 470-6870 or visiting the contact page of our website.
August 5, 2022
Determining the difference between detention and retention designs can be tricky. Both detention and retention systems involve methods of controlling flooding and erosion by managing quantities of water. Despite the similarities, the two are very different. In this blog, we discuss our experience with civil engineering services and provide the key differences between detention and retention designs.
Civil Engineering Services at McFadden
Our team at McFadden has a combined 120 years of civil and environmental engineering experience and has been delivering services to commercial and industrial clients in the Southeast for more than 30 years. We provide a broad range of services including master planning, site development, stormwater management and GIS development services. Our goals are to help our clients achieve regulatory compliance, reduce costs, solve complex problems and shrink the environmental footprint for each project we take on.
With a multi-disciplinary approach, we offer services such as development master planning, grading and drainage plan development, stormwater management and detention and retention design. Both detention and retention design are commonly used throughout civil engineering and water management and are even used together on projects like stormwater ponds. It is important to know what detention and retention are to properly determine the service needed.
Detention vs. Retention
Detention
Also referred to as dry ponds, detention ponds mainly offer flood control by controlling the rate of water flow. This is accomplished through a control device typically placed at the entrance to the outlet pipe that maintains the pre-development rate of flow. In both detention and retention design, determining volume of the pond is a key component. Volume refers to the amount of space needed considering the amount of water that the pond will need to hold. To calculate the volume, engineers like our team at McFadden, will compare the pre-development to post-development runoff volumes. The intended goal of a detention pond is to drain water within a certain amount of time to make volume (space) available for the next storm event.
Systems designed with an underdrain or outlet that slowly releases the water downstream are most likely detention systems.
Retention
In contrast to dry detention ponds, retention ponds are referred to as wet ponds. This is because a retention pond permanently holds the water. In some cases, the bottom of the retention pond is placed below the elevation (height) of the groundwater table to create a permanent pool of water.
The amount of water in this pond rises and drops through an outlet source depending on the runoff coming from contributing areas. Both detention and retention ponds are sized based on rainfall runoff and a desired release volume. For a retention pond in particular, the volume of the pond is determined by settling times for target pollutants and evaporation rates for the specific area. In addition, retention ponds allow the vegetation and microbes present to gradually consume nutrients and other pollutants.
Typically, retention ponds are designed to allow time for the sediment to settle to the bottom of the pond prior to the water exiting.
Our team of talented engineers has worked on a variety of projects involving detention and retention design. For example, in 2015 we designed and constructed a new detention pond to capture stormwater runoff from the parking area of Bay City Free Will Baptist Church (BCFWBC) located in Semmes, AL. More recently, McFadden Engineering was retained by Threaded Fasteners (TFI) to provide planning and engineering services for the expansion of its current operation by developing a portion of the 10-acre parcel for the construction of an additional facility for a galvanizing operation. Our team assisted TFI with site design and layout, grading and drainage design, and design of a detention facility that would allow for additional facility expansion.  Our work helped ease the growing concerns of church staff and provided the upgrades needed to meet Mobile County, specifications. To learn more about our work with detention and retention designs, complete our contact form or contact us as 251-470-6870.  
Related Stories:
Civil Engineering and General Services
Bay City Free Will Baptist Church Parking and Drainage Upgrade
Interested in learning about other services?
At McFadden, we use a holistic approach to provide a variety of engineering services that aim to meet the unique needs of our clients.