February 26, 2021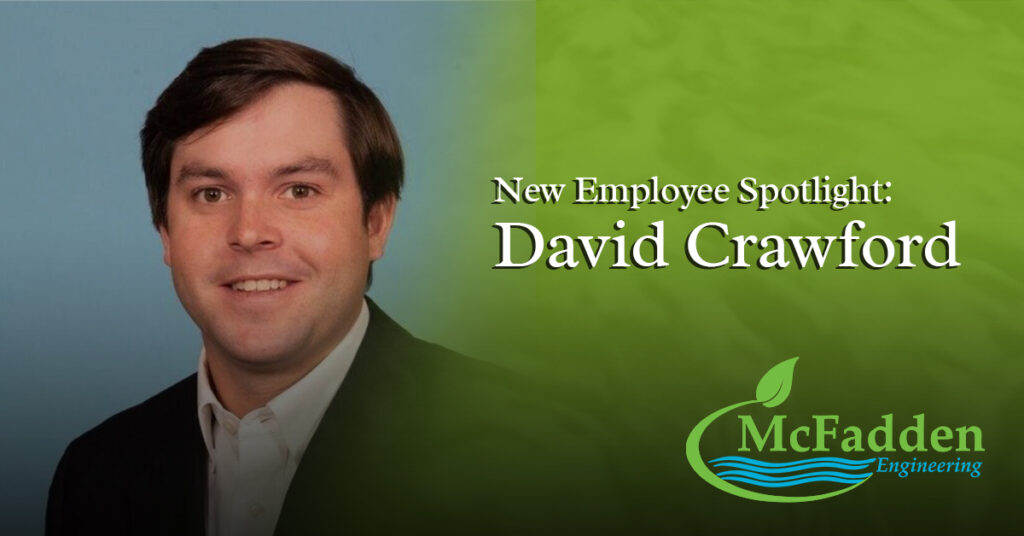 McFadden Engineering is excited to announce the addition of a new employee, David Crawford. David has been working with us as a project engineer for the past eight months. His day-to-day responsibilities involve serving as a collaborative voice on all projects. He handles general project management and works closely with everyone on the McFadden team to make sure each project stays on track from start to finish.
David is originally from Mobile and attended the University of Alabama, where he obtained his Bachelor of Science in Civil Engineering. He started his career in the forestry industry, dealing with air, water and waste regulations for forest products. Before working for McFadden Engineering, David ran the western region of Canfor's environmental compliance division as an environmental manager for five years.
McFadden Engineering has a small, family-oriented culture, which attracted David to our company because he loves working in the area where he grew up. He enjoys the technical design projects and diverse industry work that we do at McFadden. David also has a longtime relationship with our CEO, Frank McFadden, from being in church together over the years.
David is a hardworking and experienced engineer, and we are excited to have on our team. We look forward to seeing everything he accomplishes in his new role as project engineer.