March 2, 2021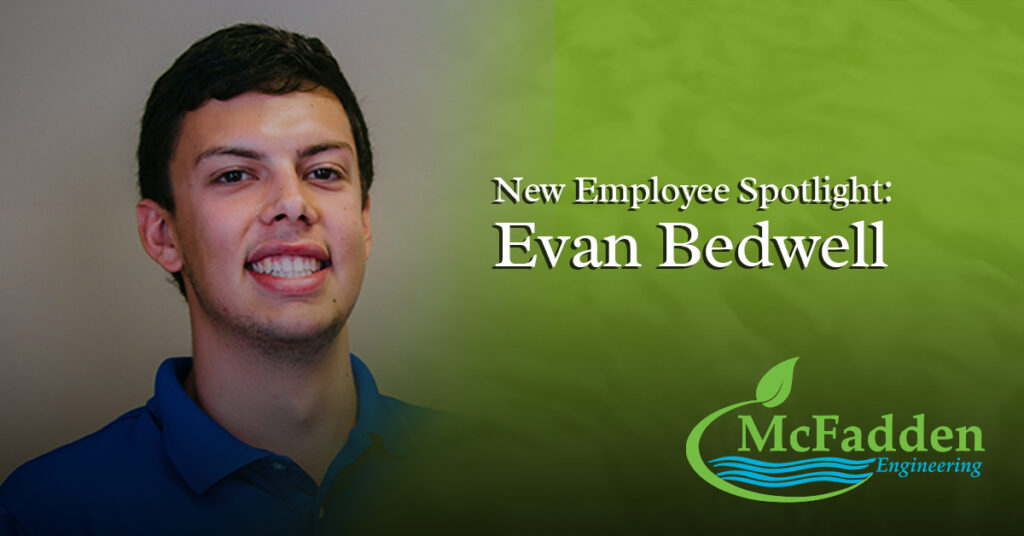 It's been an exciting year at McFadden Engineering, partially because we've welcomed a few new faces to our team. One of our new staff engineers, Evan Bedwell, is a 2020 graduate from University of South Alabama. Even though he's new to our team full-time, Evan actually began his journey with us as an intern throughout his four years of college. Although an internship wasn't required for his major, Evan has a passion for the industry and wanted an opportunity to learn and gain real-world experience.
As a full-time staff member, Evan assists with engineering calculations, report development and water sampling when needed. He continues to learn on the job, and considers water resources to be one of his favorite areas of civil engineering to work on. Recently, Evan has worked on the design of a wastewater treatment plant in Clay, Ala. and assisted with AutoCAD drawings, hydraulic profiling and cost estimating.
One of Evan's favorite parts of McFadden Engineering is the family atmosphere. Evan has been a part of the McFadden Engineering family for a while, both in the office and outside of the office. He attended church with partner Brad Newton for years, and was even coached by him in basketball during high school. Evan appreciates knowing the CEO on a personal level and having meaningful relationships with other members of the team.
We've appreciated Evan's contributions to the team as an intern, and are looking forward to seeing his growth as a staff engineer moving forward.