OxyShark® Water Reclamation

OxyShark® Water Reclamation (OWR) is a wastewater treatment system used to treat domestic, commercial and industrial wastewater. OxyShark utilizes a high-rate biological process specially designed to produce reusable, nearly potable clean water.
Visit the OxyShark website Here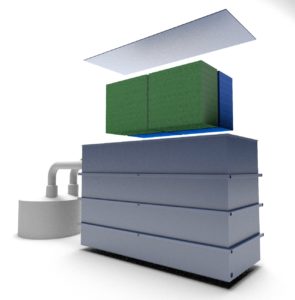 View the innovative OxyShark® process below:
What the OxyShark® Team Can Do
 The OxyShark team can assist with permitting as needed. In the event that a site is working to meet environmental regulations, there is a start up time for compliance.
Download  Informational Packet Here
OxyShark Adaptability
As a modular system, OxyShark units can be added and adjusted to accommodate virtually any flow rate. To meet the unique needs of a client, we engineer every OxyShark system to the exact specifications of each individual installation site.
To learn more about OxyShark, please visit www.oxyshark.com or email info@oxyshark.com